Well today is the first time I've tried everyone on f/t I've given a few f/t before but most have been eating p/k for quite some time. Even a hatchling burm is eating f/t already (and shes in the blue).
So I've been having an issue, this guy was a mouser when I got him, he won't touch a Rat, I got him on rabbits and he loves rabbits his feeding response is insane however he can't handle but small rabbits and I've had an issue getting them I've been coaxing him by a very heavily scented rat a couple times and the last couple weeks he right out refused.  
I've also tried putting a rat in his mouth before after a small feeder (adult mouse and rat pink) and he spit the rat out.  Today I got him to follow up an xsmall rabbit with a large rat and I was completely happy.  Excuse the wet paper towels. f/t feeders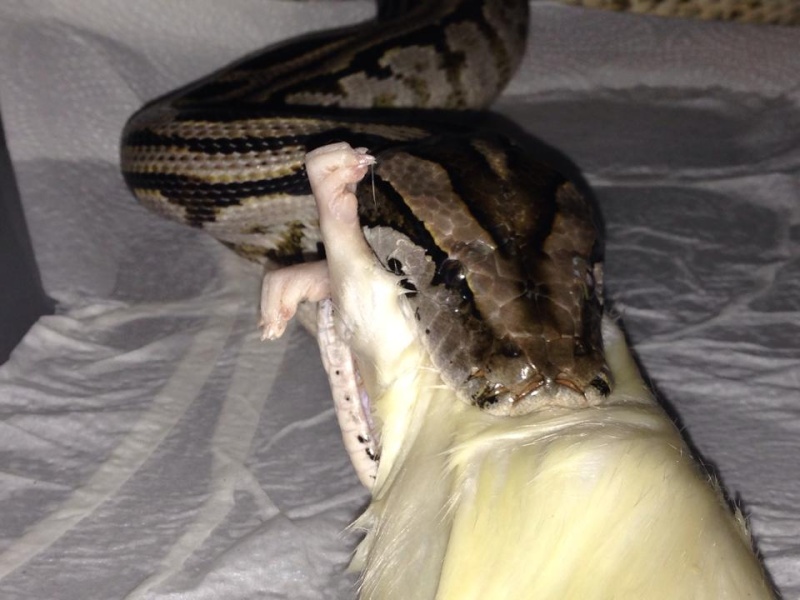 Also
Love it when a new addition eats, she balled her self up to eat she was living in 28" x 19" plastic tote shes 8' long)
Trying to switch her to rabbits soon.